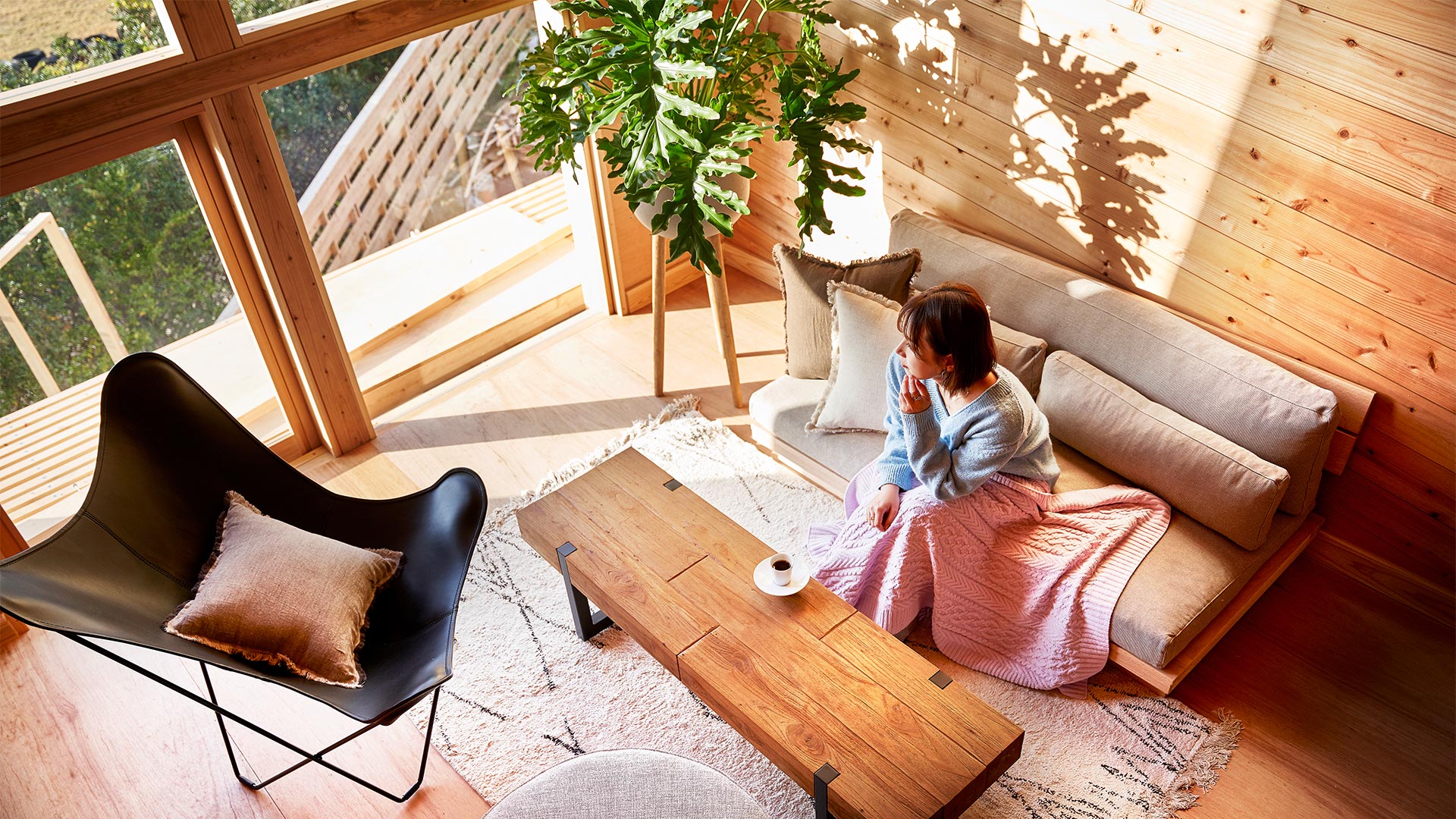 GLAMPING meets LUXURY.
GLAMPING meets LUXURY.
GLAMPOCEAN Luxe Umi-Kumano is a private villa that seeks to offer a touch of luxury while bringing guests the unique features of a glamping experience as much as possible.
The villa's design was inspired by ships on the sea, with only five buildings available each day.
At this facility, you can enjoy an indulgent experience as if you were relaxing in a villa by the sea.
Nami

Kujira

Kumo

Yu-hi

Mori

Rooms

The five buildings of this private villa are Kujira、Yu-hi、Mori、Nami、Kumo, all of which built with designs inspired by ships.
Each room's interior has been furnished with furniture selected by ACTUS, a popular Japanese company.
The view from the windows and the interior design of each room vary slightly depending on the building's concept. Every room offers its guests a stylish and comfortable space, and we hope you can spend your time at this luxurious villa in your favorite way.

Cuisine

For your meal, you will enjoy a premium BBQ experience that showcases a variety of flavorful ingredients sourced locally in Kumano.
The menu includes Mikan chicken, which is unique to Wakayama Prefecture, swordfish seasoned with herb salt, seafood bouillabaisse, and other dishes.
The BBQ feast features dishes carefully prepared by our French chef and is served in a private space on the ground floor of the villa.
We hope you enjoy the sumptuous dinner while watching the beautiful sunset.

Facilities

Watch the bonfire burn under the starry night sky.
Stroll through a 4,000 square-meter garden with countless blooming flowers in the morning.
We hope you will enjoy a luxurious and elegant glamping experience.